AJI AMARILLO
(Capsicum FRUTESCENS)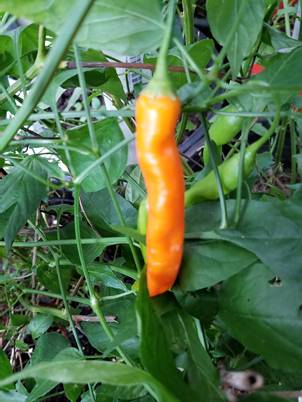 Ajo amarillo chilli ist the most common chilli variety in Peru and provide a tropical, fruity flavor  combined with a medium heat level appr. 7000-9000 Scoville.
Aji amarillo will spice up any dish while also turning it a beautiful shade of yellow. Chefs around the world use aji amrillo in a variety of spicy, visualy-striking dishes including
ceviches (national dish of Peru) , salsas, sauces, chicken and seafood dishes. They can be roasted or baked at a low heat to bring out the natural oils containing most of the flavor and capsaicinand on top a unique colour.
---