China chilli / CAYENNE
(Capsicum frutescens)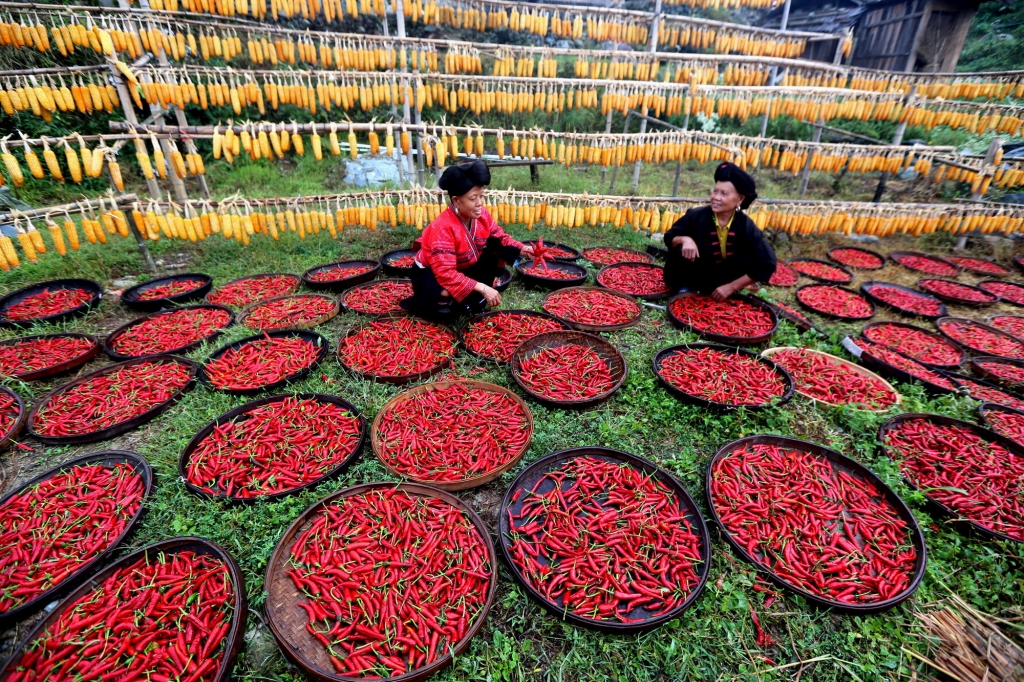 The most famous quote about chilli peppers in China came from the country's most notorious chilli lover, Chairman Mao: "No chillis, no revolution (不吃辣椒不革命)," he said.
China is the world's largest producer and consumer of chilli. Many Chinese find it hard to believe that chilli peppers are not indigenous to China. But actually the hot spice originated in South America. People have eaten chilli for almost 8,000 years, but it was not until the 15th century, when Columbus brought the Chilli seed to the Old World, that the plant started its fantastic world tour. Chilli was introduced to China either through the Silk Road, or on water through the Strait of Malacca into southern China. Before chillis were brought into China, people had a limited choice of vegetables in the summer. Things changed with the red plant. Szechuan and Hunan provinces in China, where many New World foods were established within the lifetime of the Spanish conquistadorsm by the middle of the 16th century chillies were known, having reached these regions via caravan routes from the Ganges River through Burma and across Western China.
Before arriving in China, chilli peppers had already been introduced into Europe and Japan. Although the exact time that the chillis entered the country remains unknown, the earliest Chinese document to mention chillis dates from the Ming Dynasty (1591) describes the plants this way: "The clustered chilli peppers with white flowers and round fruits are red and incredibly beautiful." The peppers at the time were not used as culinary seasoning but as ornamental plants.
Zhejiang province, along the East China Sea coast, is believed to be where chilli peppers first entered China. The peppers soon expanded to Hunan, Guizhou, Hebei and Liaoning provinces, followed by Shanxi and Shandong provinces during Emperor Yongzheng's reign. Next were Sichuan, Fujian and Anhui provinces, during Emperor Qianlong rule. Soon the peppers expanded to the rest of the country.
The first recipes containing chilli peppers appeared during Emperor Guanxu's reign (1875 to 1908). So why has the chilli adapted so well in China? Food lovers and experts have been trying to answer this question for decades. There are several theories: First of all, the plant adapted so well to the local climate and proved its efficiency in driving out the body's extra moisture and stimulating the appetite. But culture and economics have also had an important role in building up the chillies popularity.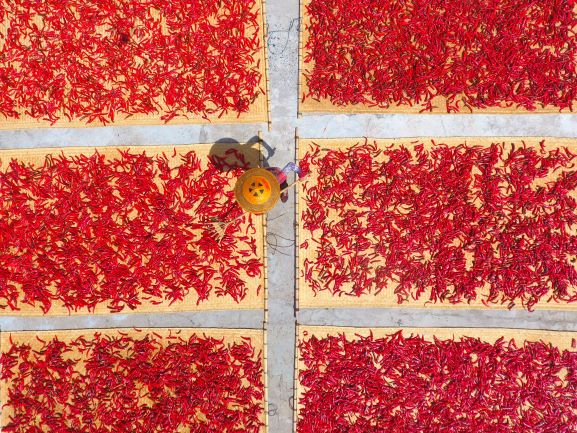 ---